Welcome to Eastern Qigong Healing Center
We Care About Your Health!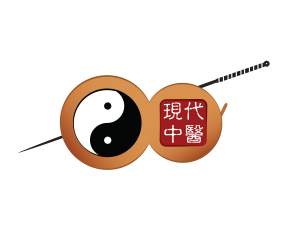 We offer a variety of healing services, including:
Our website is designed to provide information to promote your health. Besides our healing services, we would also like to share with you our Modern Chinese Medicine principles, from which we derive our Modern Chinese Therapies. A list of conditions we have treated can be found here. Throughout the web site, we will continuously offer our health tips and provide answers to frequently asked questions. We think that this will provide you with more knowledge about your health and enhance your well-being.
Our Meridian Tong Ren Therapy is based on Tai Chi Qigong combined with

collective unconsciousness, the Tom Tam Healing System and meridian systems from Chinese medicine. It has three great advantages:
Unlimited powerful energy
No medication, no side effects
Please browse through our website for more information, or contact us directly if you have questions!
Here are a few most popular pages:
Playing Basketball with President Obama (Arthritis)

Several years ago I was told by a well respective Sports Medicine Doctor that I had significant arthritis in both of my knees that was caused by my genetic makeup. I vividly remember my parents complaining about their knees and having a very hard time walking later in life. Your energy and acupuncture treatments have immensely changed my life. Aside from no longer having a limp when walking, I have been fortunate enough to play basketball with President Obama on several occasions. I owe that incredible opportunity to you for allowing me to still play the game of love. (Read more)

My First contact with Hand, Foot and Mouth Disease

The mouth pain and the weakness caused by the disease and hunger made my daughter suffer a lot and me hard to wait and see. I turned to Dr. Owen Liao for alternative treatment. The acupunctures and energy treatment three times in a row helped my daughter felt better and rest better. Soon she recovered from the disease by gradually resume her diet to regular food but still it took her a while to be back to her old energetic self because her weight dropped from 89 lbs to 82 lbs in just 5 days. She had stopped all her activities for more than 10 days. (Read more)
Affable Acupuncture Treatment

As soon as I met Dr. Liao he was very affable and friendly, treating his patients with gentle care and politeness. (Read more)
Lifetime Migraines

I get these terrible migraines, usually 2 in a week, sometimes more. I believe they are genetic [...] This was my first visit to Owen Liao, referred through by a friend. I noticed that he treats many many ailments. (Read more)
Diabetes with Feet Neuropathy

I was recommended to Dr. Liao by my wife who, after suffering for years with chronic neck and shoulder pain, was treated with acupuncture. The amazing results that she experienced lead me to receive treatment for my arthritic knees and circulation issues brought on by Type 2 Diabetes. (Read more)
Chronic Shoulder Pain

I was a gymnast on and off for about ten years and coach for another 4, and the strenuous exercise coupled with stress from a year abroad resulted in chronic pain and tension from the base of my neck to my shoulder blade. I had tried using at-home solutions such as Icy-Hot, massages, increased exercise, etc., but the pain was a daily presence for almost a year straight. (Read more)
Immediate Relief for Arthritis

Since coming to the Eastern Healing Center, I have noticed immediate and long term relief from all of my ailments. My allergies have subsided greatly throughout the year, my knee pain has been reduced significantly and the chest pain is totally gone. (Read more)
Miracle Healing of Chi

Just want to take a minute to write a little testimony on how I felt when I opened the door and entered your healing clinic on my first visit. I really have no accurate explanation how to describe the peacefulness serenity, my mind felt clear, calm as I walk in. just like stepping into  a magical kingdom. And when I asked you about it you told me it was the Chi. Unbelievable… (Read more)
Great Tai Chi Teachings
Owen is a patient and adept Tai Chi teacher. Through his teachings, and through practicing Tai Chi every day, I learned to better discipline my body movements, walk more gracefully, and I learned to better concentrate. (Read more)
Smooth Pregnancy with Improved Circulation

I believe this preparation truly helped me have an easier pregnancy as I had very little instances of back pain, no swelling in my feet or ankles which is very rare during a late summer pregnancy. (Read more)
Painful Torn Meniscus
After eleven sessions with Mr. Liao, I can drive a car pain free, use the stairs normally, and estimate my knee condition to be 70% improved. Also my overall health and well-being have benefited. Thanks to Mr. Liao, who I believe has intuitive gifts and skills that are exceptional in the healing arts. (Read more)

Parkinson's Disease Without Tremor

After 5 month treatments on her Parkinson's disease, she felt her Parkinson's disease had been about 85% relieved. The best of all, with the improvement of her mobility and balance, she began to work full-time 5 months after her first visit.(Read more)

One-on-One Essence Tai Chi Makes It Easy

Essence Tai-Chi doesn't require one to balance on the toes or to perform the head-stand. There are no complicated movements or foot steps. However, Dr. Liao asks for precision. One of the reasons that the group class format is often ineffective is lack of critiques from the instructor. Well, it's one-on-one instruction here. Dr. Liao pays close attention to the details while the student is learning Essence Tai-Chi, and he will make sure he/she does a move correctly to receive the maximum benefits.

(Read more)
Eastern Healing Center provides Qigong healing, Holistic Weight Loss, Distance Healing, Acupuncture, Moxa and Essence Tai Chi in Gaithersburg, Rockville, Potomac, and Germantown in Montgomery county, Maryland, and the whole Washington DC area.Eastern Healing Center is located near the Old Towne Gaithersburg. Our office is only about 1 mile north to Rockville; 12 miles north to Bethesda, Silver Spring and Wheaton; 4 miles south to Germantwon and 6 miles east to Potomac. Gaithersburg is at the center of Montgomery county, Maryland. Montgomery County is a suburban county located in the state of Maryland, north of Washington DC.Gaithersburg is surrounded by Rockville, Takoma Park, Barnesville, Bethesda, Brookeville, Chevy Chase, Darnestown, Germantown, Glen Echo, Kensington, Kentlands, Montgomery Village, North Potomac, Potomac, Silver Spring, Wheaton, etc.